With so many owners now considering their pet to be a valuable part of the family, it's no surprise that there is a growing demand for pet friendly places to stay when we head off on our family holiday. Whilst the barriers to holidaying with pets have reduced significantly, being unable to take a pet on holiday is still cited as the number one difficultly experienced by pet owners in caring for their pets, with only 19% of dog owners currently taking their pet away on holiday with them*.
So, to help we thought we'd share a selection of Australia's best pet-friendly caravan parks from across the country so that you and your whole family, including your furry friends, can have the best time possible together.
Victoria
When it comes to pet-friendly holiday parks, it doesn't get any better than the Best Friend Holiday Retreat in Tarra Valley. Here, dogs will feel like they have gone to heaven as this multi award-winning holiday park has been specifically designed for people holidaying with their dogs.
Located 2.5 hours from Melbourne and just 3km to the Tarra-Bulga National Park, their pet-friendly cabins, caravan and camping sites are all securely fenced, whilst six off leash-areas and dog-friendly play equipment will ensure your dog will have the time of its life. And, for the times you want to head out and can't take your pooch with you, there's even an onsite day kennel to provide you with the peace of mind that they will be safe and sound when you're not around.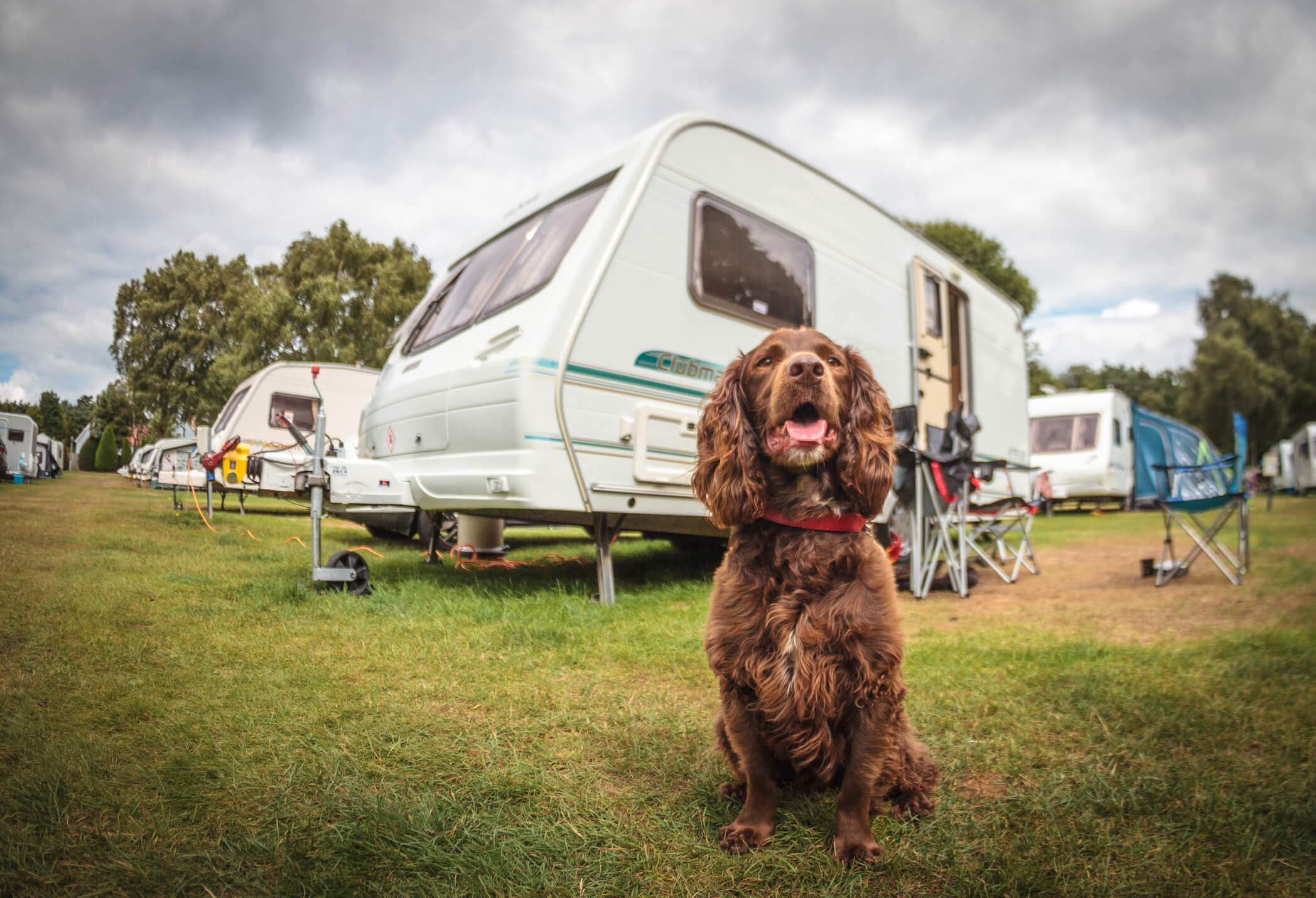 Queensland
The BIG4 Gold Coast Holiday Park is the closest caravan park to the Gold Coast Theme Parks, providing the perfect location for families with children and dogs to base themselves on the Gold Coast.
Dogs are allowed in selected sites and cabins with prior approval from the manager, but they will need to have up-to-date vaccination certificates. There's an off-leash area where your dog can mingle and have some fun, a DIY dog wash to keep them clean and, when you're off exploring the local sights or fun parks with the kids, your pooch will be well looked after at the park's doggy daycare.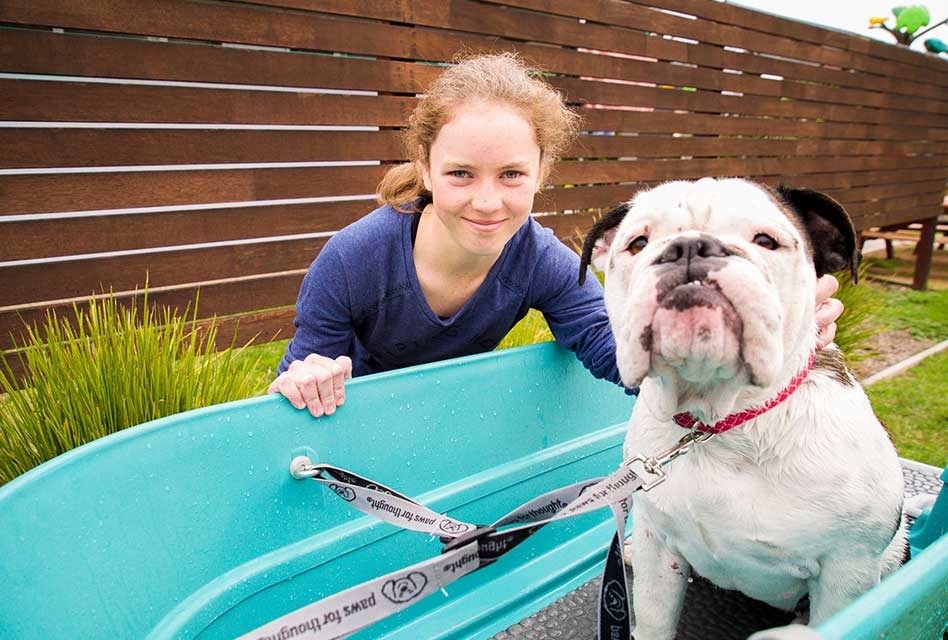 New South Wales
At Tathra Beachside, situated on the Sapphire Coast of NSW, dogs are welcome on their powered and ensuite sites (with the exception of the first 2 weeks of the Christmas holiday period) and in their pet-friendly cottages all year-round.
The award-winning park greets your four-legged friends with a welcome treat and, with the off-leash Tathra Beach on their doorstep, a vet nurse on staff and an on-site doggy wash, your pooch can stay clean and healthy whilst having the time of its life.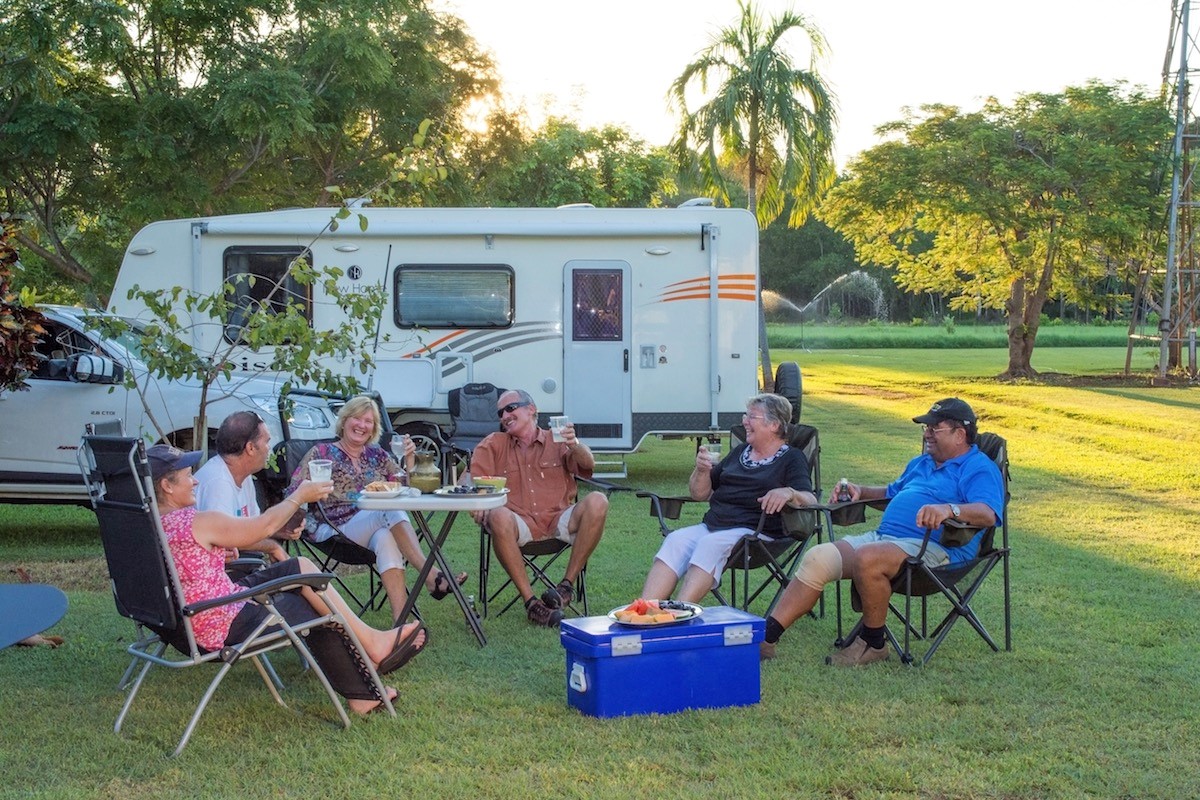 Western Australia
Renowned for its picturesque setting and beach front location near the Nambung National Park, the pet-friendly RAC Cervantes Holiday Park is just over 2 hours drive from Perth along the scenic Indian Ocean Drive.
With a wide range of accommodation including powered and unpowered caravan and camping sites, poolside villas and plenty to see and do, RAC Cervantes Holiday Park is a great choice for families. Dogs are welcome, but must remain on a leash at all times and can't be left unattended. A pet bond does need to be paid and prior approval is required.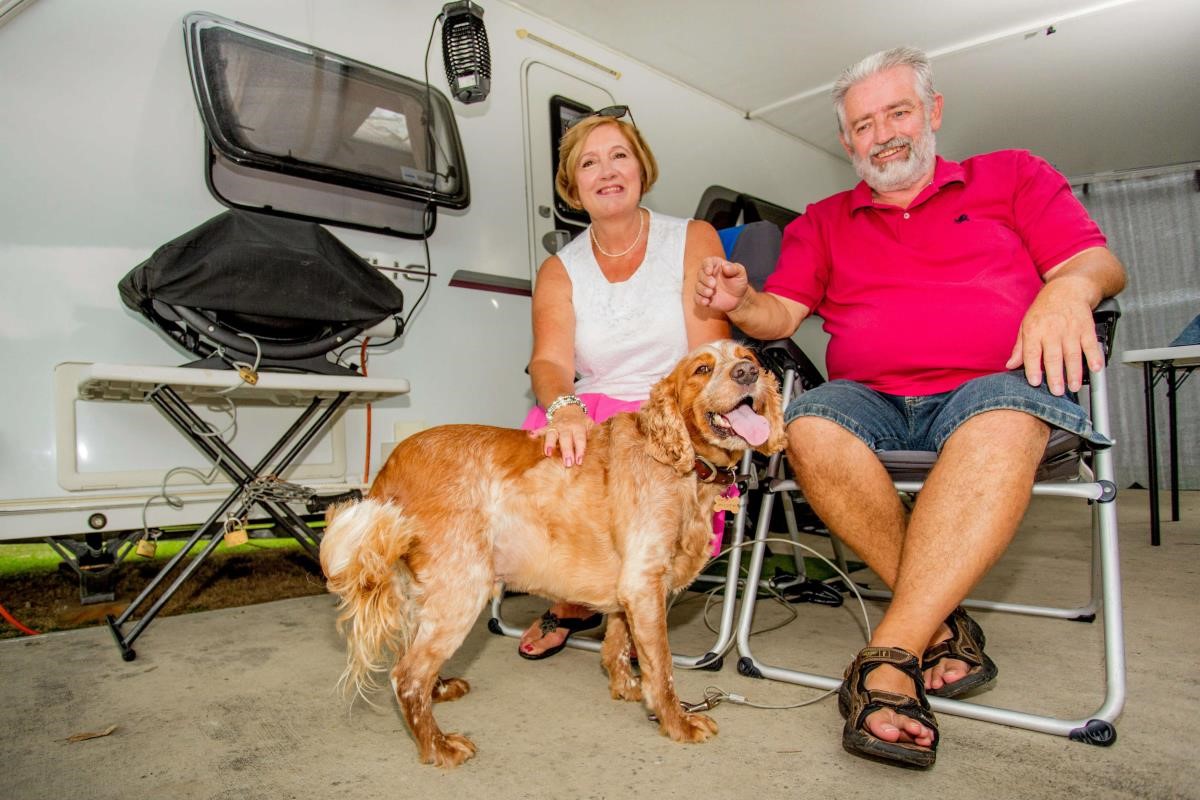 South Australia
Located just 14kms from the Adelaide CBD, Discovery Parks – Adelaide Beachfront is the perfect location to explore all that this 'city of churches' has to offer with your furry friend in tow.
The caravan park has direct waterfront access and is located between the popular Port Adelaide and Semaphore townships, offering a mix of cosmopolitan style and old-world maritime charm. Dogs are allowed on the caravan and camping sites and with plenty of scenic beach and walkways on their doorstep to keep them (and you!) fit and happy.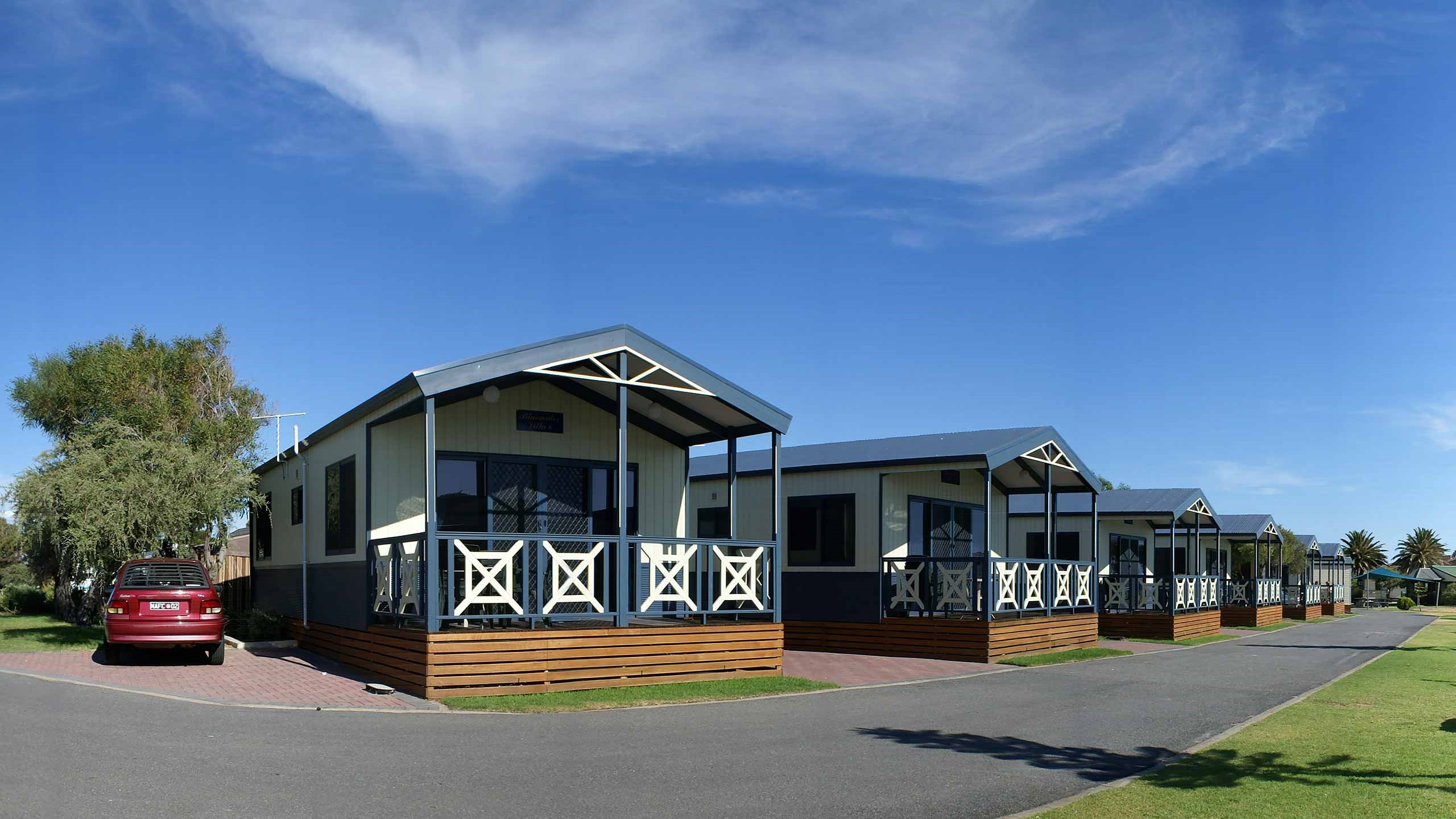 Tasmania
Part of the Family Parks group, the pet-friendly Captain Cook Holiday Park is located in the heart of Adventure Bay on Bruny Island South East Tasmania.
Dogs are allowed in cabins as well as the caravan and camping sites, (some restrictions may apply) and, with a beautiful safe beach directly opposite and National Parks within walking distance, the Captain Cook Holiday Park is a great location to base yourself at to explore all that the island has to offer with your best four-legged mate by your side.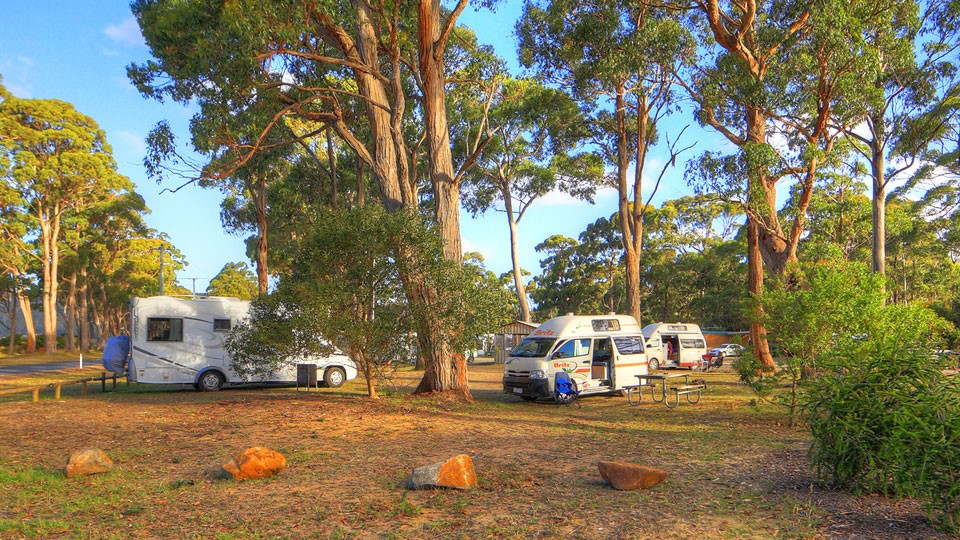 ACT - Canberra
When it comes to pet friendly caravanning and camping options within Canberra, there is only one place to stay that caters for you and your furry friend.
Exhibition Park is set on 70 hectares of unique country surroundings, yet is just 8 minutes drive from the Canberra city centre. The park offers full amenities including showers, toilets and a laundry for campers and a range of powered and non-powered sites. There is also large drive through grass sites for caravans and motorhomes available and grey water and black water dump points.
Exhibition Park in Canberra is home to many local and national events all year round, whilst every Saturday morning it is home to the Capital Region Farmers Market, which you and your pooch can explore with great pleasure.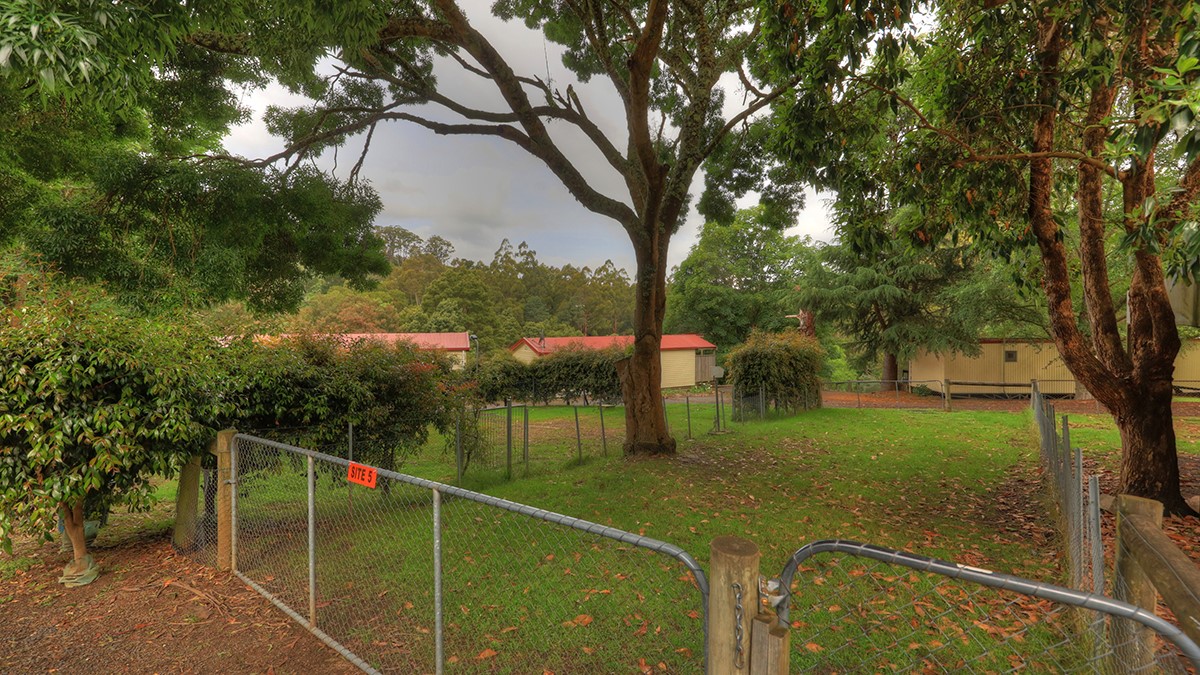 Northern Territory
Litchfield Tourist Park in Batchelor is the perfect pet-friendly place to base yourself for your Litchfield National Park and other Top End adventures. With the Upper Finnis River flowing through their backyard, Litchfield Tourist Park provides country-style hospitality that caters for the whole family including your pooch.
Whilst they are not permitted inside the cabins or public areas such as the café, BBQ and swimming pool areas, pets are definitely welcome and there is a large paddock area on site so they can get plenty of exercise. They also offer a free pet checking service if you do want to head out to the National Park which sees a staff member stopping by every couple of hours to check they are happy and have water.
Source: Animal Medicines Australia Pet Ownership in Australia 2016