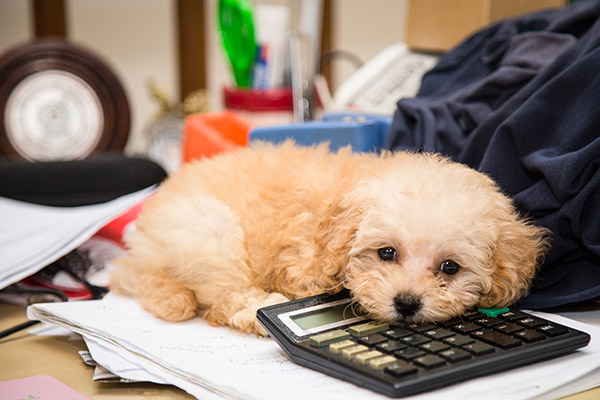 International Take your Dog to Work Day
Top tips for taking your dog to work with you
Dogs at work
At PETstock, we're lucky enough to be able to bring our four legged family members to work with us all year round. So in celebration of International Take your Dog to Work Day on Friday 24 June, we've gathered a collection of PETstock's top dogs (and their owners), and some tips for those considering taking their pooch on a trip to the office.
Taking your dog to work: Considerations
Not only is a workplace visit beneficial to our furry family members, but pets have also been known to reduce stress, loneliness, depression and anxiety in us humans. They can also have a calming influence on groups of people. Having a dog at work can encourage people to be more relaxed, more sociable and more accepting of others.
Doctor Bronwen from PETstock VET reminds us though, there are a few things that must be taken into account when adding a four legged team member to your workplace. Here are some of the essentials:
Tips for dogs in the workplace:
At a minimum, ensure your dog has access to:
Doctor Bronwen suggests that pets who visits their parents' workplace can benefit from the extra attention and mental stimulation. "There are simply more hands available for playtime and cuddles! However it is important the pet's health and wellness needs are still being met throughout the day,"
If you're a cat lover, taking your feline family member to work with you may also be an option.
Tips for cats in the workplace
At a minimum, ensure your cat has access to:
Top Tips for Taking Your Pet to Work (After your boss has given you the a-ok!)
Are there other pets in the office? Arrange an initial meet-and-greet to ensure they're compatible, before you plan on having them within a close proximity for an entire day.
Ensure your pet is microchipped and their registration is up to date.
Ensure your pet has clear identification, preferably a collar with an ID tag that has their name, address and phone number clearly visible.
Make use of warning sign for visitors who maybe allergic to or fearful of cats or dogs.
Do not feed your pet any human food, left overs or tidbits from the tea room, as this can cause them to become ill. Check out our list of bad and toxic food for dogs.
Ensure time is set aside to cater to your pet's needs throughout the day: vet visits, walks, topping up food and water, cleaning toilet areas, brushing, providing worming and flea treatments.
A Few of pet
stock's

Top Dogs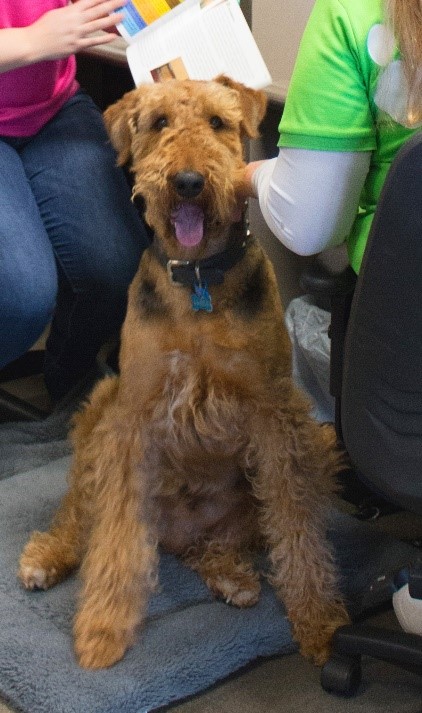 Sarge
Shayne – PETstock Head Office
Shayne says: Sergeant, aka Sarge, is personality plus! Anyone that comes into contact with him automatically smiles. I find that having him by my side in the office creates a positive and fun space, and seriously who doesn't love a great beard!?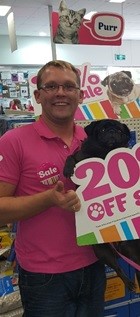 Trinity
Scott – PETstock Balcatta
Scott says: Customers love coming to visit Trinity in store. It makes work more enjoyable for the team and she has become somewhat of a store mascot! It also benefits Trinity's overall health and wellbeing. I love being able to bring my pet to work!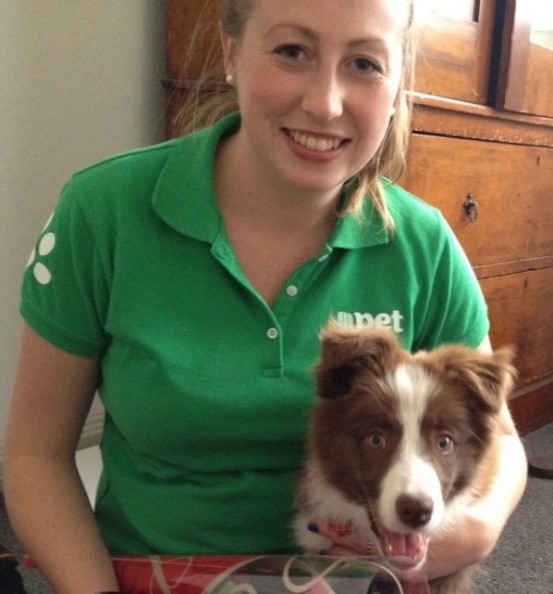 Pip
Laura – PETstock Head Office
Laura says: I love bringing Pippy to work with me because she always adds a fun element to the day and makes me smile. She's very social and doesn't hesitate to say hello to others in the office, which means I also get to chat to team members who I perhaps don't normally get to talk to everyday.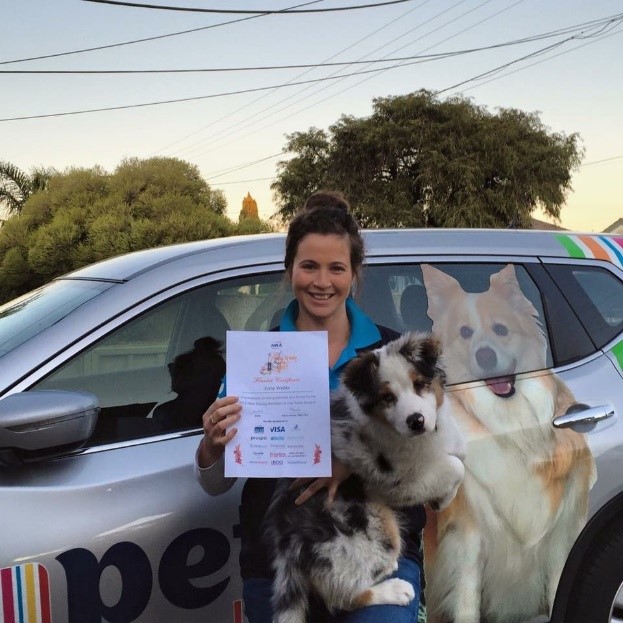 Mac
Kate – PETstock Adelaide
Kate says: I love taking Mac to work because he gets to play with his friends and it gives him some mental stimulation, rather than being home all day. You can also never have a bad day when you have puppies around! Any stress is instantly relieved by cuddling your dog.
Chubbs & Angel
Teisha – PETstock Artarmon
Teisha says: I bring my boys to work because you'd be silly not to when you work in such a pet friendly environment! They love greeting customers much more than being at home all day. Meeting all of the people and pets who walk through our doors is great for their mental stimulation and socialization. You see the smiles on customers' faces when the dogs are instore to greet them; they know them by name and you can see the disappointment on the days I don't bring them with me. My dogs are my world and I'm grateful that I can spend as much time with them as possible on a day to day basis.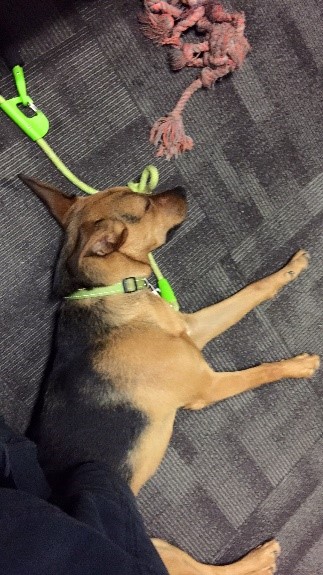 Marco
Tom – PETstock Head Office
Tom says: Bringing Marco to work with me gives us a chance to test his training and behaviour in public over a whole day. The office becomes a little lighter with Marco around too, as he is always happy!
Take your Dog to Work Day provides a great opportunity for us to spend a little extra time with our buddies and change the office dynamic, if just for a day. Essentially, remember to get permission from your workplace and keep in mind that, although you know your pet is the cutest and cleverest animal on the planet, others may not feel the same way.
If you're a business owner or manager who is thinking of bringing pets into the office on a more regular basis, consider an office foster pet. PetRescue has established a fantastic program which enables adoptable pets to be cared for within a workplace environment until they find their forever home. You can find all the details here.
Happy Take your Dog to Work Day!