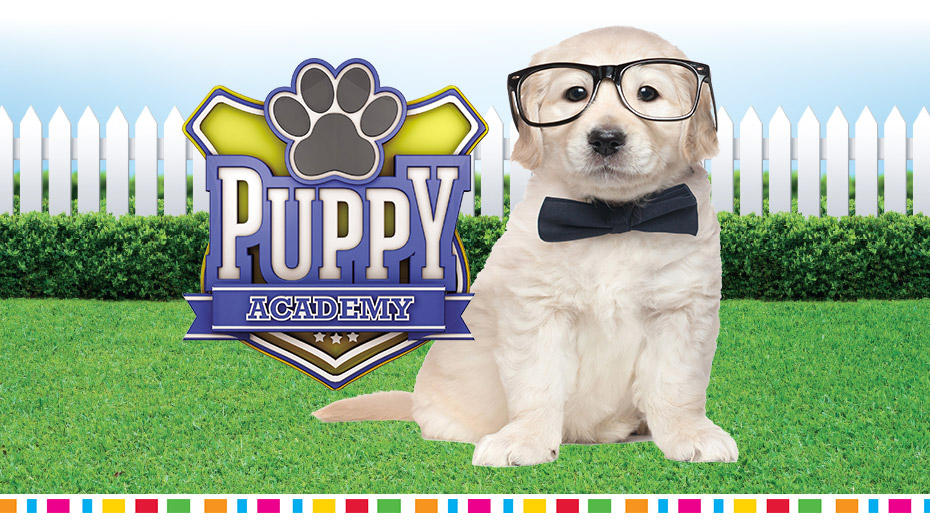 Is your Puppy the next huge TV star?
Do you, or anyone you know, own a puppy that will be between the ages of 8 to12 weeks old from June 20th and live near Rouse Hill?
Puppy Academy is a new puppy TV show that will give you and your new furry friend the best training possible and set you both up for many, many, many years of fun and friendship!
If your puppy will be at least 8 weeks old, and no older than 12 weeks, on June 20th then we would love to hear from you. We will give you seven intensive and entertaining training lessons for you and your canine companion and also gift you with some of the best puppy food, treatments, vet advice, toys and insurances - all for just taking part!

Send a photo of you and of your puppy, or if you haven't picked up your puppy as yet a description of them to info@puppyacademy.com.au
Let us know why you got yourself a new puppy, what the breed is and any adventures you might have planned for your new puppy.

You would need to be able to attend our store in Rouse Hill on the dates and times below.
For your puppies wellbeing they must have had their second round of vaccinations and you'll need to bring proof of this so we can keep all of our puppies safe and well.