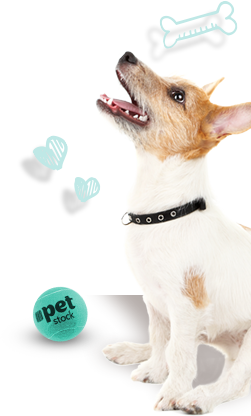 The PETstock Project
At PETstock, we know pets are part of the family and there is nothing better than the feeling of love and devotion that pets give us every day.
We could talk about this all day everyday (in fact, we do), but we want to hear from you. So, we have created The PETstock Project to hear all about the things that are important to you as PET Parents and to reward our members for being part of the PETstock family.
How does it work?
Simply sign up as a PETstock Project Member and you will become a part of a community where you can share your ideas, receive exclusive invitations to trial, review and suggest products, create fun social activities with your family and friends, take surveys, participate in great competitions plus loads more!
How do I get involved in The PETstock Project?
It's easy! Simply sign up, tell us a bit about yourself and your pets and we will send you tailored invitations to get involved in our PETstock Projects. It's easy and free to join so sign up and let your friends know.
The PETstock Project for PETstock Ambassadors
Whether you have a massive social following or just a few, The PETstock Project has something for you! We offer tailored invitations to Projects, so let us know how many followers you have and we can create something special together.